Ballina Primary Care Centre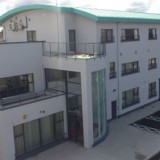 The Ballina Primary Care Centre
The Ballina Primary Care Centre was developed by Drs Sean & Tom Moffatt and was officially opened by an Taoiseach Mr Enda Kenny in October 2011. Martin O'Halloran was the Project Manager for all stages of the development – from conception to completion and continues to work with Drs Sean and Tom since the completion of the construction works. The centre accommodates the GP practice of Dr. Sean Moffatt, Dr. Tom Moffatt, Dr Maura Irwin & Dr James Harrison as well as the practice of Dr. Michael Moffatt & Dr. Danuta Smietanka. The HSE services in the centre include Public Health Nurses, Registered General Nurse, Dietitian, Home Management Advisor, Occupational Therapist, National Adult Counselling Service, Physiotherapists and a Speech & Language Therapist.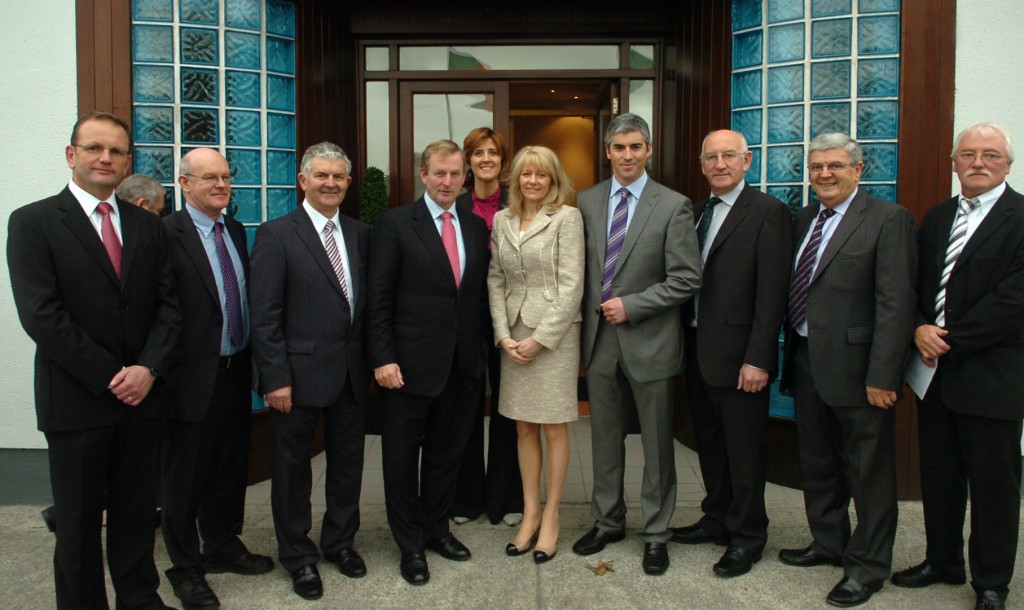 An Taoiseach Enda Kenny at the official opening of the Ballina Primary Care Centre in October 2011
Press Articles
Mayo Sports Clinic
The Mayo Sports Clinic was officially opened by an Taoiseach on the 6th October 2012 and is operated by Dr Sean Moffatt and Liam Moffatt.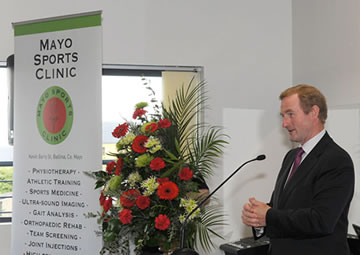 The Mayo Sports Clinic are specialists in preventing, diagnosing and treating sports injuries and musculoskeletal problems. Their clients include top-level inter-county Gaelic footballers and hurlers, Olympic runners and boxers, club players, and the person who simply participates in sport for their own personal enjoyment. Visit the Mayo Sports Clinic >>
Other Services
The centre is also home to a number of other services including Counselling Services, Physiotherapy, Audiology, Urology, Pharmacy and a fitness studio.
CAMHS (Child and Adolescent Mental Health)

The HSE CAMHS team are currently relocating to the Ballina Primary Care Centre and will be fully operational shortly. The co-location of Mental Health Services with Primary Care is key to the delivery of a fully integrated health service to cater for the people of Ballina and surrounding areas.